Chongqing HaiHao Chemical Co., Ltd. is a high-tech enterprise which specializes in Reaserch,Production and Sales of chemical reagents and biochemicals. we adhere to the customer first, integrity management philosophy, and establish a close working relationship with major chemical enterprises, chemical institutions and research institutes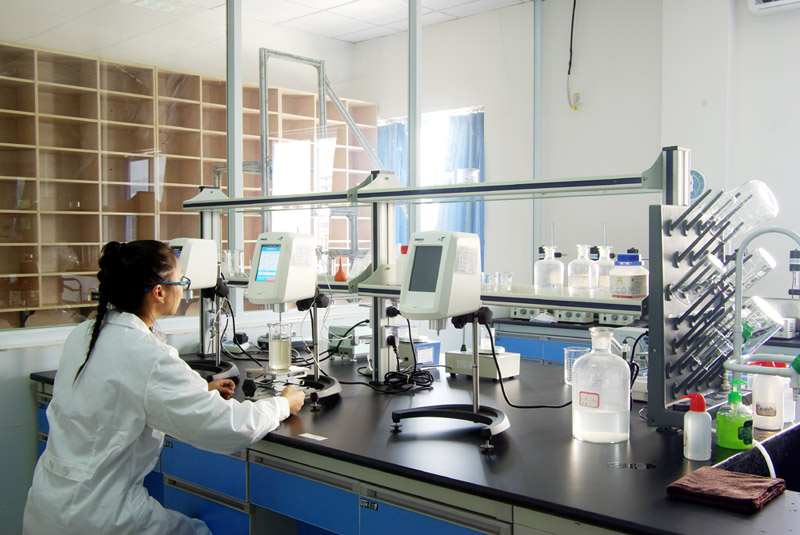 Chongqing HaiHao Chemical Co., Ltd.incorporated in 2006, specialized in Cellulose Ether, Re-dispersible Polymer powders, Petroleum resin production and sales, product modification and applied research.It has a mature development, production, sales team. Haihao is committed to the development of foreign markets and cooperation. In exports, our company's self-declaration provide more rapid, efficient delivery service for customers.Providing professional and high quality products and services is our company's business objectives.

Currently, our company has grown into one of the largest manufacturer of Cellulose, Re-dispersible polymer powders, professional production of oil and resin suppliers in China.Our annual production capacity of cellulose up to 8,000 tons, 6000 tons per year can be re-distributed polymer powder production, petroleum resin product 6000 tons per year, formation of methyl cellulose, hydroxypropyl methyl cellulose, hydroxyethyl methyl cellulose, dispersible polymer powders, dozens of industrial-grade product specifications,which widely used in building materials, exterior wall, cement mortar, tile adhesive, plaster, ceramic, oil, disinfectants, rubber, latex and latex paints and other areas.Our company adhere to the technical progress as the guide, and creating customers value as the purpose, scientific management for the protection, and improve our core competitiveness, link up to the world.

Our company has passed ISO9001: 2000 quality certification system, senior technical staff account for 41% of the total number of production workers. Stable product quality, scientific and efficient management and quality services, products making our company has won widespread praise and trust of the customers at home and abroad.Our products have sold in Europe, America, Asia, Africa, more than forty countries and regions. We will be better quality, better professional services to be the world's most attractive supplier of fine chemical products.

Company decision-making equip with outstanding forward-thinking, proactive professionalism of all staff, community support and love make our company overall strength incresing.Haihao Chemical now has a stress practical, full of pioneering spirit of the high-quality technical management team.Constantly improve our ability, at the same time, integration of advanced business concepts, integrating a set of effective market diversification strategy.


In the future we will be more full of enthusiasm to serve our customers, we will move towards specialization, scale, strive towards the goal of internationalization, with all the new and old customers hand in hand, growth and win-win!